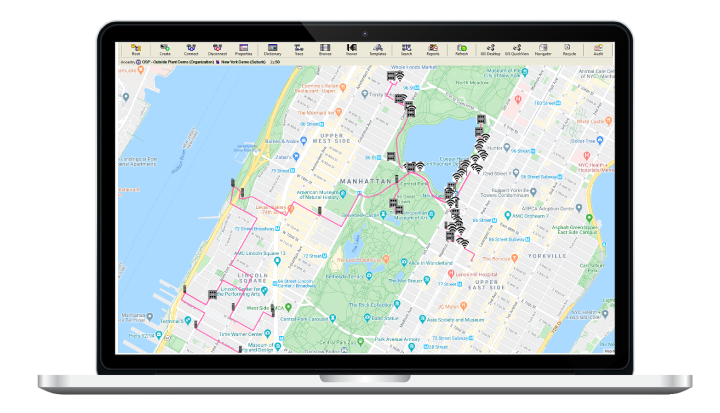 Visualise Your External Network
iiSolutions add-on, Fieldwize OSP, extends the world-class functionality of iTRACS DCIM out of the datacentre, to
 Manage external network assets and their connectivity
Improve the recording and operational management of external fibre & copper cables, cable pathways and related customer records
Reach across multiple sites spread over large geographical areas, providing increased performance of your infrastructure
Allow concurrent, multi-user access to the network's records
Pre-planning connections enables you to better manage install budgets, allow expenditure to be forecasted and identify required patches or splices for a new service.
Easy Information Retrieval 
With information being at the heart of your company, Fieldwize OSP empowers you to explore from a high level view, right down to a single fibre core. Then you can analyse which IT service/customer runs over that fibre core.
Effortless Records Organisation
Everything needs organising, so why not your records? Record and track installer detail, save cable asset locations against the asset and improve your economical value by reducing the number of site visits.
Accurate Management Reports
Help your company to make reports that identify users of current cable plant capacity. Manage exsting capacity and empower yourself to easily prepare usage and billing reports.
Flexible Enough to Meet Your Needs
Fieldwize OSP Add-On for iTRACS provides increased functionality and regional terminology with industry recognised naming conventions which can also be configured to your existing naming conventions.
It fully complies with AS/NZS 3085 Administration of Communications Cabling Systems. Also meets ISO/IEC 14763-1 and TIA/EIA-606-A requirements.
"Fieldwize offers an unprecedented level of control along with significant operational advantages."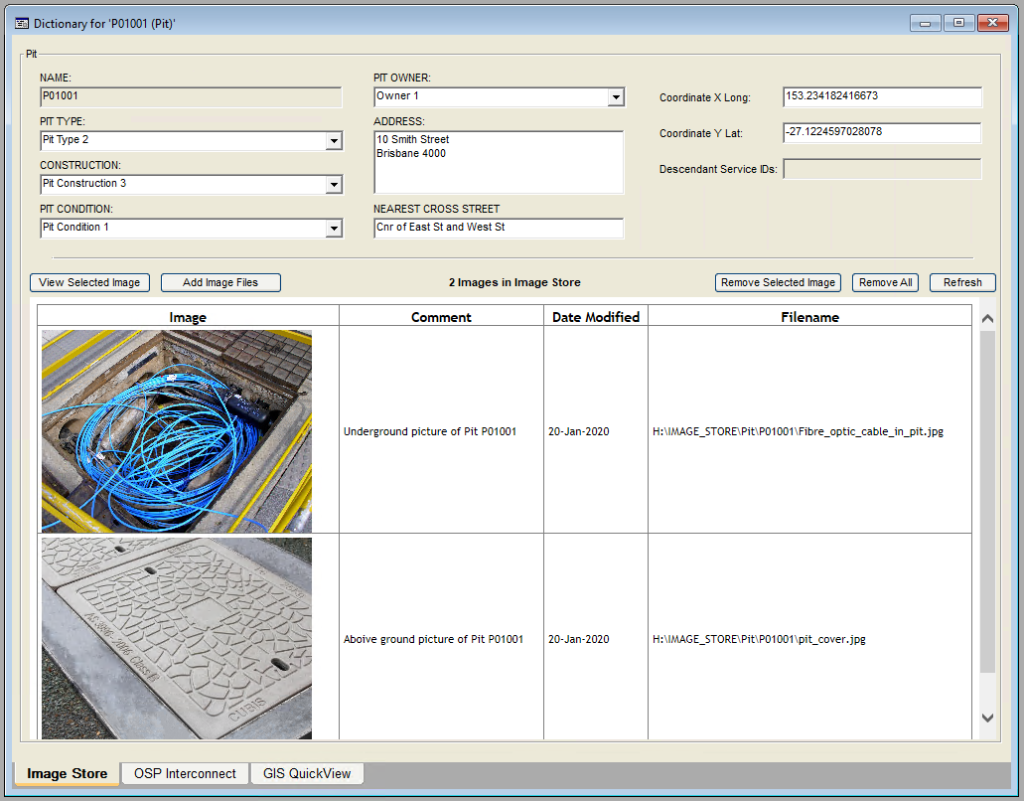 Trace Down to a Service or Core
Each external service's connections, splicing and patching can be easily displayed with the "Trace View" function
The trace view details what is spliced to what plus any extra splices required for a new service can be requested via the ICMS (Integrated Change Management System).
Operators can easily calculate link loss budgets for testing parameters based upon number of splices and joints in a core through the use of the trace view.
Equip yourself with more accurate testing and improved headroom by employing the Fieldwize OSP Add-On for iTRACS.

Know Your Asset Locations
Integrate with geospatial systems (e.g. Google Maps/Earth or others) for visualisation of your assets, cable pathways, joint locations and pits with KLM and KMZ file extensions, to name a few.
Service routes can be identified displaying the related cables and pits, via their GPS coordinates, with photos and additional equipment details.
"The best infrastructure management software now offers external asset mapping with Fieldwize OSP Add-on"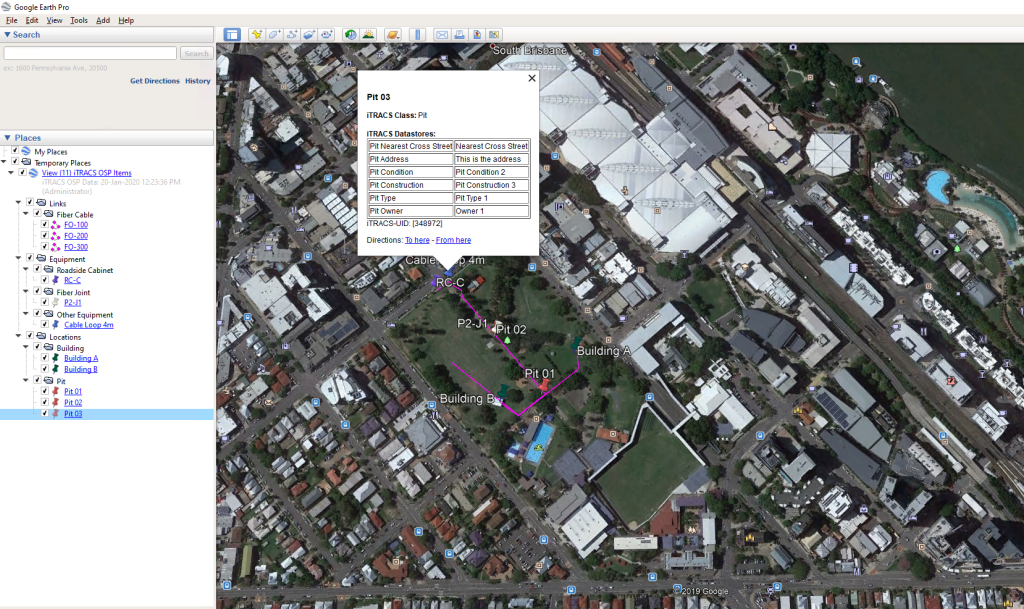 Information Retrieval
Drill down to a single fibre core or pair
Analyse which IT service runs over each fibre
Identify any CWDM wavelength a service uses
Execute high level traces of fibre cable route
Increased trace detail down to fibre core availability
View pits & associated fibre cables
Open joints and view splices
Easily access any additional related documentation
Records Organisation
Management Reports
Planning
Compliance
Integrated Change Management System